Rapid car check provides a free car spec check by reg which allows you to see a vehicle's specifications simply by entering its registration. The report is available within seconds of you entering the vehicles registration and doesn't cost anything.
Feel free to give our free check a try by entering a vehicle registration below.
Enter registration to see vehicle specs
The Free Report Includes These Specs
Make & Model
Fuel type
Engine size
Brake horsepower (BHP)
Age of the car
First registered date
Tax & MOT Status (Expiry date)
Emissions
Last 3 MOT records
This information is especially useful for anyone planning on buying a used car, as you also have the option to upgrade to a deluxe check. Our deluxe check allows you to see if there's any outstanding finance or hidden history on the vehicle.
How Does This Work?
Once you have entered a vehicle registration and clicked "Check Vehicle Now" you will be taken to the free vehicle report. This page shows you vehicle data and specifications from numerous different sources.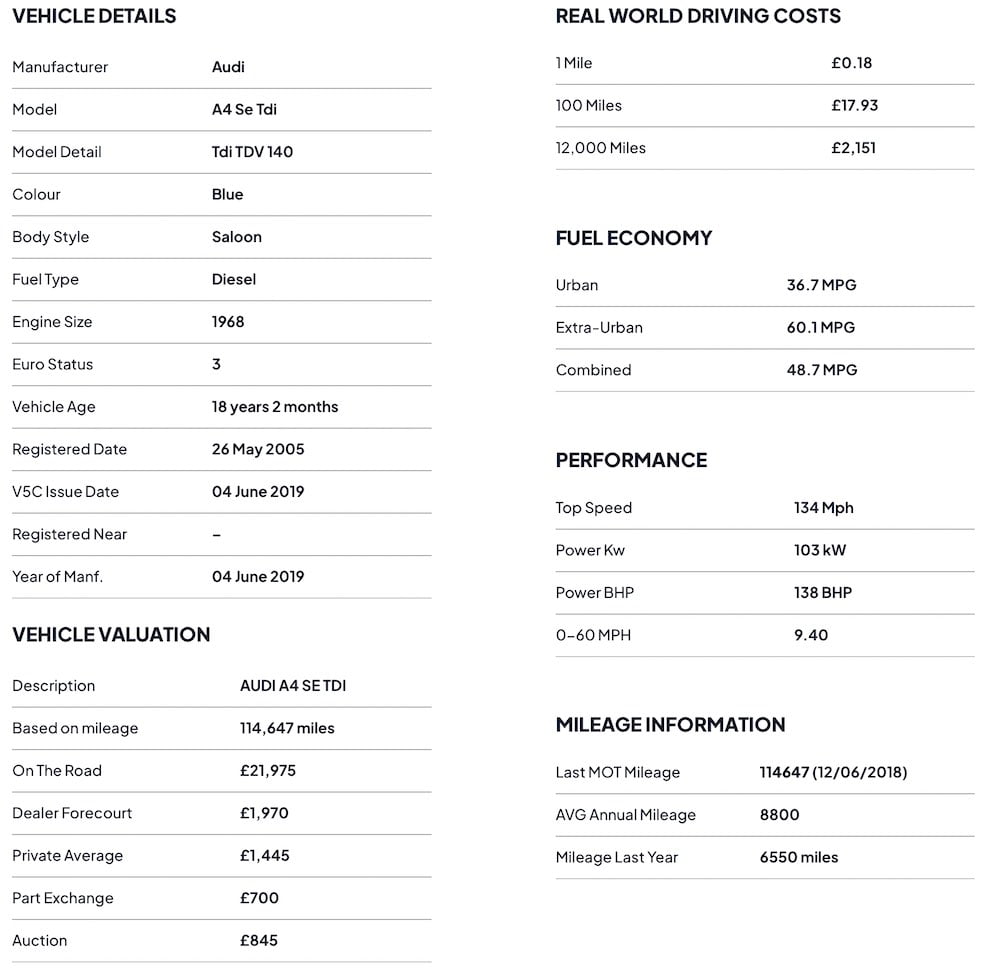 Need more vehicle data?
If you are serious about buying a vehicle then it's worth performing a deluxe check, we currently offer our deluxe check, which is a comprehensive vehicle data check for £8.99.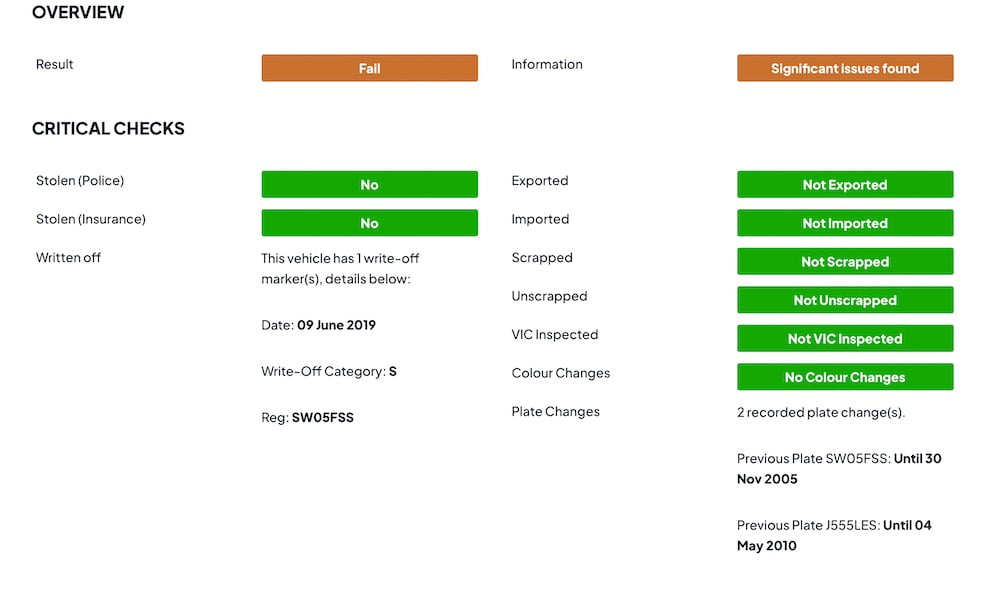 Our complete check includes vital information such as:
Stolen check (Police & insurance)
Outstanding finance check
Mileage discrepancy check
Written off check
Registration plate change records
Colour change records
Scrapped and Unscapped check
Import/Export check
Vehicle valuation (Private, dealer and auction price)
V5C logbook date
VIN (last 4 digits)
Engine number
And more.
We are one of the lowest cost providers when it comes to vehicle history checks and offer a sample report of the deluxe check, so you can get a feel for what the report includes before deciding if you need a check.