Buying a used vehicle can be a daunting experience, so we've put together a guide to signpost areas of research we recommend you conduct and things that are important to check. We also look at the various buying options you have and set out some considerations for each.
Initial research
Before you buy a vehicle it is essential that you conduct some research so you understand what makes, models and features of a car you are looking for and what you can afford before undertaking viewings.
Vehicle specification and featuresThe first step for most car buyers is understanding what models are available that suit their motoring needs. There are many websites that provide sophisticated search tools that enable you to find vehicles tailored to your requirements. The main areas to consider:

Practicality – the size, transmission and various gadgets the vehicle provides based on your needs. Are you looking for a hatchback, saloon, SUV or estate? Are you looking for manual or automatic transmission? What is the safety rating of the vehicle? Do you want to play music from your phone or are you happy with a CD player?
Performance and fuel type – does the vehicle's speed, acceleration and fuel economy suit your requirements? With petrol and diesel vehicles the bigger the engine the faster the vehicle and the more expensive they are to run. But hybrids and electric vehicles (EV) offer fast acceleration and lower fuelling costs – charging a vehicle at home is usually cheaper than the cost of refuelling a petrol or diesel engine.
Mileage – you can work out if the vehicles you are looking at are above or below the average mileage based on the UK national average of 7,400 miles per annum. Ensure you run a check which will tell you if there are any mileage issues, particularly if the mileage seems very low for the vehicle's age.
Condition – most used cars will have wear and tear which typically worsens with age. Sellers should point out where there are any issues with the condition of the vehicle such as damage to the exterior and interior and any mechanical issues. Look out for adverts that provide a high number of images covering all areas of the vehicle, both inside and out. If there are only a handful of images it may be worth you contacting the seller to get an honest overview of the vehicle's condition before you commit to travelling to view.
Driveability and reliability – you won't truly know if a vehicle drives to your liking or is reliable until you take a test drive. But there are a number of motoring journalists who have rigorously tested both new and used vehicles and provide detailed reviews. Make sure you read at least three reviews before seriously considering the model you are looking at. It is also worth speaking to family and friends for their views, particularly if they already drive a model that you are considering buying.

Set buying criteriaOnce you have a general idea of what you are looking for from a vehicle then we suggest you formalise your criteria – defining ranges of tolerance for what you will and won't consider. You can then focus your search on a range of makes/models and shortlist specific vehicles to view. An example is provided below. You can make this more or less detailed depending on how fussy you are about the vehicle you are looking for. But when you set a buying criteria make sure you stick to it and this will more likely lead you to getting hold of the right vehicle.Example criteria:

Price/running costs – see below
Age – up to 5 years old
Mileage – 15,000 – 40,000 miles
Safety – Must have air bags and be at least NCAP 4* rated
Condition – Only minor scratches
Aesthetics – Dark blue or grey with matching trim and dark interior and alloys
Features/extras – Would like an onboard computer with sat nav, Bluetooth etc. but would settle for more of a basic set up.
Last MOT / service – recent MOT and service necessary otherwise I will seek a price reduction.

Price, depreciation and running costsAffordability is an important aspect of setting your buying criteria so you are able to run the vehicle. This should factor in the running costs over the entire period over which you plan to use the vehicle as well as an expectation of how much it will depreciate (lose value) over this time. All of this requires further research, here are the key areas to think about:

Value of existing vehicle – if you are already running a vehicle and looking for a replacement then investigate to see how much it's worth. There are many specialist vehicle buying businesses and retailers that will give you a price to buy your current vehicle online. The amounts they offer will vary significantly. The funds generated from your existing vehicle can then be offset against the price of a new one. Our Complete Check provides a range of valuation information which will give you a good idea of what it should sell for to private buyers, dealers as a part exchange and at auction.
Finance – if you cannot afford to buy a car outright or do not want to use up your savings to buy one then you will need to explore what finance options are available to you.

Private purchase vs dealership – if you are buying a car from a private seller then it is likely you will need to obtain a personal loan from a finance provider. Buying from a dealership however will give you more options. Most dealerships can arrange secured finance such as Hire Purchase or Personal Contract Purchase. Alternatively, you can contact a broker that specialises in finding the most suitable and cheapest finance based on your needs and credit score. Some brokers will help you both find a vehicle and arrange finance.
Finance product features – make sure you research the features of the finance product so you have a good idea of what your responsibilities are and what rights they provide such as early settlement, termination, vehicle ownership and any additional fees charged. A retailer or broker should explain the features of a finance product and help ensure it is suitable for your needs prior to you signing on the dotted line. But if you are planning to purchase finance directly online then make sure you read the precontractual information before you enter into the agreement.

Insurance – always ensure you get an insurance quote prior to buying a vehicle. You can do this directly with an insurer or through any of the insurance comparison websites before you take possession. The cost of insurance varies significantly depending on what insurance group the vehicle has been categorised under and other factors such as its age, mileage, safety features and if it has been modified. You can find the insurance group of a vehicle by running a check.
Tax – the general rule on road tax (vehicle excise duty) is the cleaner the vehicle the lower the monthly or annual tax costs you will pay. A check will provide an indication of road tax costs. If a vehicle is less than 5 years old and was originally listed for £40,000 or more then you will need to pay an additional £335 a year supplement. It is worth checking with the seller or DVLA if the supplement is due to avoid a nasty surprise.
Fuel costs – to calculate fuel costs manually you would need to look at:

How many miles the vehicle can run on a gallon of fuel (MPG)What your estimated weekly or monthly usage will beWhat the cost of fuel is

All of our checks provide fuel economy data and real-world fuel costs. From this you can easily work out whether a vehicle you are interested in gives you the fuel economy you need.
Maintenance and aftersales costs – if you are planning on keeping the car for at least a few years then it is important to factor in the costs of servicing, repairs and spare parts. Some manufacturers charge more than others for genuine spares and for their own technicians and mechanics to make repairs. This is especially important if you want to achieve a 'full service history' with the manufacturer stamp in the service book. If the car is old or the manufacturer is no longer in operation spares may be difficult to come by. There may also be some features of the vehicle that lead to higher costs, for example if the wheels are larger then tyres will likely be more expensive. It is prudent to budget for maintaining the vehicle, or if buying from a retailer you may be able to purchase a maintenance agreement which covers MOT, servicing and repairs resulting from usual wear and tear.
Purchase a Total Car Check Gold Check
Before you set off to view a vehicle make sure you buy our Complete Check. This will tell you if it passes our rigorous data inspection first before you've left the door. Buying in bulk using our multi-gold deal gives you more value for money if you have more than one vehicle in your shortlist. The reports we provide can also be purchased and stored on our highly rated app and taken with you on your mobile phone to use in conjunction with physical checks you make on vehicles.
Buying from a private seller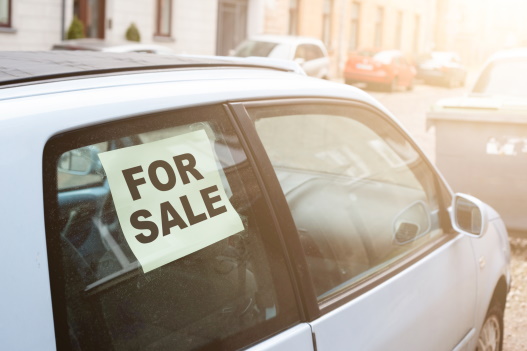 There are estimated to be over 800,000 vehicles sold privately by individuals in the UK each year. It is easier than ever to sell cars privately given the range of websites and social media that enable advertisements to be posted, increasingly for free.
Why buy from a private seller?
There are many car owners that want to sell quickly for a variety of reasons and this often results in the price set way below what you would pay a retailer. It is easy to find vehicles online and if you have done your research you can pick up a real bargain. The downside is that you don't get the same level of protection when buying privately, so conducting our Complete Check and making a series of spot checks when viewing vehicles is an absolute must. We have written a 10-step-guide below setting out everything you should check to give you a good purchase outcome.
10-step guide to viewing and checking vehicles
Seek assistance from a vehicle inspection expertIf you are new to buying cars it makes sense for you to appoint a vehicle inspection expert to come along to initial viewings with you. This could be a friend that works in the trade such as a mechanic or engineer, or there are a number of vehicle examination firms that you can approach to provide this service. Be wary of any sellers that are reluctant to facilitate any inspection requests you make.
Arrange to see the vehicle in daylight at the seller's home and not in a public placeThis will help you both assess the vehicle's condition and an unscrupulous seller is less likely to invite you to their home (as you could easily inform the police of these details if there are any serious issues).
Ask the seller for some ID, such as a driver's licence or passportA genuine seller is unlikely to be concerned at this request, and it will enable you to check that the registered keeper (name on the V5C) is the person who is selling you the vehicle.
Ensure V5C logbook details match the vehicleMake sure the seller has the DVLA V5C logbook registration document. If they don't then walk away immediately, as there is no way for you to verify the important vehicle details. The seller should be named as the registered keeper on the V5C otherwise the vehicle might not be theirs to sell and it may be stolen.Even if the seller is listed as the registered keeper it is important you conduct a Complete Check as the vehicle could hold outstanding finance and be owned by a finance provider. As stated on the document itself, a V5C is a record of 'keepership' not 'ownership'.It is important to check that the VIN, the engine number and the vehicle colour recorded in the V5C document match the vehicle. If they do not, the vehicle may be cloned. See guidance below on how to find the VIN and engine number.Engine number and VIN checks and cloningIt is not uncommon for criminals to attempt to conceal the fact a vehicle is stolen by replacing its number plates with those of a very similar vehicle. This means that when you run a vehicle history check, you won't actually be checking the vehicle you think you are. This practise is known as cloning.Fortunately, it is quite easy to check to see if a vehicle has been cloned by using its vehicle identification number (VIN): How do I find the VIN?You must ensure that the VIN number provided in a car report matches those displayed in the vehicle.The vehicle identification number is unique and will never change. It's normally 17 characters and a combination of letters and numbers.Fig.1 – VIN location on a vehicleYou will normally find the VIN in three locations as shown in the above image:

Visible on the passenger side dashboard facing out of the windscreen.By opening the bonnet you should find the VIN stamped into a metal plate in the engine bay.By opening the driver's side door and looking at the door post (the part the door latches onto to close) for a metal plate or sticker with VIN on it.

Remember to check:

VIN numbers match – The VIN has the same value at each location it is stamped on the vehicle and matches the Total Car Check report. If not then walk away.No tampering – The VINs have not been tampered with or altered, if they look like they have then ask why.SABTVRO code – If the VIN begins with the letters 'SABTVRO' then walk away. It means the VIN has been re-stamped by the DVLA because there are questions that remain over the true identity/age of the vehicle. Kit cars are often stamped with these letters and if so there will usually be further detail in the notes section of the V5C.

How do I find the engine number?It is important to check that the engine number provided in a car check report matches the number inscribed onto the engine.Open the bonnet of the vehicle. Lean under the open bonnet and look at the engine. On top of the engine, the engine number should be engraved into the metal.If the engine number does not match the report ask the seller why. It is possible that the engine has been legitimately replaced, but this is very rare and, it also means that the mileage the engine has completed is now unknown.It may also mean that the seller is attempting to disguise the identity of the vehicle. If the seller cannot explain the differences you notice, walk away.How do I find the V5C date?Never buy a vehicle without an accompanying V5C logbook. The V5C issue date should be clearly marked on the second page of all V5C logbooks.If the issued date on the V5C logbook does not match the date on this report then you do not have the most up-to-date V5C logbook. This could mean that the seller is attempting to hide some of the vehicles history. You should not buy a vehicle without the most recent V5C logbook.Stolen V5C logbooksIn 2006 2.2 million mostly blank V5C logbooks were stolen. Criminals have since attempted to use these to print their own. If the vehicle logbook has a reference number that falls within the ranges below, it is stolen and you should walk away immediately.Stolen V5C Reference NumbersIf the reference number on the V5C logbook starts with BG or BI walk away.BG8229501 to BG9999030BI2305501 to BI2800000
Ask the seller for MOT and service history An MOT is required each year for vehicles that are 3 or more years old. It ensures a vehicle is fit to be driven on UK roads and doesn't pose a safety risk. All of our checks will confirm if the vehicle has passed its recent MOT and, if failed, tell you what the issue was. But it is worth you obtaining the MOT certificate from the seller just to confirm it is legal to drive on the road. A vehicle should be serviced annually, which is usually carried out when the MOT is undertaken. If no service history is made available then it might not have been properly maintained. You could also ask details of any recent new car parts fitted and if the seller has invoices/receipts to confirm this, such as new tyres, brake pads, spark plugs etc.
Inspect the vehicle and essential accessories

Exterior – check the bodywork to make sure it matches the description of the advert. There is likely to be minor scratches and stone chips which are common (and mostly unavoidable) with used vehicles. But if there are deep scratches or damage to the bodywork or wheels that you weren't expecting then point this out to the seller and use this as leverage to haggle on the price or look for another vehicle. Also check the lights on the vehicle by asking the seller to turn them on and off and pump the brakes while you view all exterior bulbs. A faulty bulb is unlikely to be a major issue and can be replaced easily and cheaply but the lights must be functioning properly before you can start driving the vehicle.
Engine – ask the seller to turn on the engine and listen carefully to the way it sounds. The sound should be smooth and consistent. If there are occasional knocking or screeching sounds then this could spell mechanical issues. Ideally the car should be left idle prior to your visit and started from cold. If the bonnet is warm then the car has been running recently and could mask irregularities with the engine.
Tyre depth – tyres can be expensive to replace so you need to ensure that they are in good condition and will last you a while. We recommend you buy a tyre depth gauge which can be purchased for as little as £5. This will tell you if the tread on the tyre is sufficient and will give you adequate grip on the road. The minimum legal requirement is that tread should meet or exceed 1.6mm. Also check the tyres for any cracking or damage as this can lead to blow outs.
Brakes – it goes without saying that having breaks that work is incredibly important. You can initially undertake a visual inspection of brake pads if the wheels do not have coverings which obstruct your line of sight. Brake pads meet the edge of the brake disc behind the wheel. If there are two stacked pennies (40mm or 1/8 of inch) or less remaining on the brake pad then this could mean they need to be replaced. Usually a test drive will tell you if this is the case. Where it is safe to do so try and undertake an emergency brake. If the brakes squeak or rattle then the car will probably need new pads. If the brakes are not very effective this could mean there are issues with the brake callipers. Where you see or hear problems point them out to the seller and either ask them to be repaired prior to you buying, ask for a price reduction or look for another vehicle.
Interior – as with the exterior make sure you check the inside of the vehicle including the plastic trimming, upholstery, rear view mirror and condition of the carpet. Having car mats helps to protect the floor of the vehicle so if they are not provided then it's a good idea to buy some.
Controls – while you are in the car this gives you an opportunity to check that all of the mechanical and electrical controls work such as sound system/speakers, sat nav, air conditioning, electric windows, electric mirrors, indicators, washer jets, seat adjusters etc.
Warning lights – most vehicles will provide a system of warning lights on the dashboard controls between the dials. A key setting out what these lights mean is usually provided in the owner's manual for the vehicle (if the seller doesn't provide one then most are available online). Apart from the handbrake and seat belt warning lights there should be no others that are visible. Most of the time a warning light means something isn't functioning properly or needs replacing. But in some cases multiple lights coming on at once could mean there is an electrical issue with the car. If this is the case then it is best to avoid and look elsewhere. Electrical issues can be difficult and costly to resolve.
Modifications – ask the seller if any modifications have been made to the vehicle such as additional equipment added, changes to the bodywork, suspension, wheels or anything else that is not the factory default for the make/model of that vehicle. Any modifications should be declared to insurers and this may increase your motor insurance premium. It is also important to check that any modifications have been undertaken professionally. You should therefore ask for paperwork confirming the garage that carried out the work, details of what the work consisted of and the parts fitted (if any).
Essential accessories there are a few essentials that you should expect to get with the vehicle:

Spare keys – most vehicles when new are provided with at least two keys (or keyless entry devices). Spare keys are expensive so if the seller only gives you one key ask if they have a second they can provide – particularly if more than one person will be using the vehicle.
Spare wheel/tyre or tyre foam – having a spare wheel is an important consideration when buying a vehicle. Most newer vehicles are so compact that they don't often come with a spare wheel or provide space for one under the boot. They will instead provide an aerosol can which contains a special foam that fills a blown-out tyre and allows you to drive with it temporarily. Ask the seller if the vehicle comes with either of these accessories. If not then you should have at least one in the vehicle otherwise you will need to rely on a good recovery service policy if one of your tyres fails.
User manual / service history log – it's not a showstopper if you don't have a user manual and service log for the vehicle. But it's worth asking the seller if these are provided. Most manufacturers have put their user manuals online and can be downloaded for free. If the seller has claimed the vehicle has a 'full service history' then they should provide the original service history log stamped every year with the manufacturer's stamp. If not then you should ask for paperwork confirming when the vehicle has been serviced and invoices confirming replacement parts that have been fitted such as spark plugs, tyres, cam belt (should be changed after the vehicle has been driven between 40 and 100,000 miles depending on the manufacturer) etc.

Check mileage Our vehicle check reports will tell you if there are any mileage issues identified with the vehicle based on what is recorded with the DVSA after an MOT has been carried out. It is worth however checking the last recorded mileage reading on the vehicle check report against the odometer on the car to see if the values are aligned. Mileage should never go down, this is known as 'clocking'.
Take vehicle out for a test drive It's important you test the vehicle to ensure it meets your driving requirements and that there are no electrical and mechanical faults or overly worn parts (see section 6). Ask the seller if you can spend some time on a dual carriageway or motorway as well as on local B and C roads so you can see how the vehicle handles at both low and high speeds. But make sure you are adequately insured. If you have a fully comprehensive insurance policy you may be able to drive other vehicles or you might be insured through the seller's policy. Check with your insurer before attending a viewing.
Paying for the vehicle Do not handover any money to the seller until you have been handed the keys and you are satisfied with the vehicle's condition. Never pay any funds to the seller as a deposit prior to viewing. If a deposit is requested beforehand then this is likely to be a scam and you should look for another vehicle. We recommend that you pay for the vehicle using an electronic transfer. Be cautious of any seller that refuses to provide their bank details and strictly requests a cash payment.
Always get a receipt It's surprising how often people do not get a receipt for the purchase of a vehicle. Ask the seller to provide a receipt (even if hand-written) confirming the purchase as this serves as a contract. If there are any issues following the handover this provides some evidence to show that the seller agreed to release the vehicle for an agreed sum of money. It should therefore contain the agreed sum and be signed by both you and the seller.
Buying from a retailer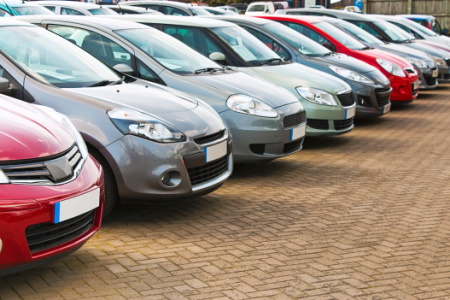 Retailers come in all shapes and sizes, from a single site forecourt offering only a handful of vehicles to a large UK franchised dealership selling manufacturer approved used vehicles. There are also a range of different ways or 'channels' you can use to buy a vehicle through retailers these days. Face-to-face in a dealership, click and collect and fully online delivery purchases are now available. Digital retailing of vehicles has become very popular with video conferencing meetings and virtual views provided by many traders. This all serves to give car buyers flexibility on how they want to search and buy vehicles from retailers.
Why buy from a retailer?
Retailers are obligated to run a number of checks on vehicles prior to them going on sale. Most will undertake a multi-point mechanical inspection, run a vehicle history check and fully valet the vehicle to make it look brand new. Because of this retailers often provide at least a 3-month warranty to give you peace of mind. Buying from a retailer also gives you the right to complain and reject, repair and replace the vehicle under the Consumer Rights Act – if the vehicle is not 'fit for purpose' or of 'satisfactory quality' and/or develops a fault. You should however expect to pay more than an equivalent vehicle being sold by a private seller.
Things to consider when buying from a retailer
Vehicle checks – most retailers will advertise the fact that they undertake a full vehicle history check prior to selling the vehicle. It is sensible for the retailer to do this for their own purposes when purchasing a vehicle as stock and there are regulatory reasons for them to do so also. But it is worth asking the dealership for an electronic or physical copy of the vehicle report for the vehicle you are interested in just to ensure there are no red flags. If in doubt then run a Complete Check.
Reputation – always run your own reputational checks on retailers to ensure they have received good feedback. Social media is the default way of complaining in the 21st Century so check retailers' Facebook, Twitter and Instagram pages. Search engines such as Google and Bing provide reviews for businesses. There are also a number of independently verified ratings schemes that many businesses use such as Feefo and Trustpilot. Satisfy yourself that the retailer you are buying from is a legitimate business and is trustworthy. If the price of a vehicle is too good to be true then it usually is.
Approved retailer schemes and standards – there are a range of approval schemes that require dealers to meet particular standards which we recommend you look out for. Franchised dealers all provide manufacturer approved schemes requiring significant mechanical tests to be undertaken of vehicles. The RAC, AA and other motoring organisations have approved retailer schemes – typically for independent retailers and garages selling cars. If in doubt ask the retailer for an overview of the checks it has undertaken on the vehicle and if it belongs to any approval or kitemark schemes.
Always view a vehicle and take for test drive – whilst virtual tours of a vehicle are better than no view at all we recommend, as with private sales, that all vehicles are viewed in person and taken out for a spin before you commit to buy. There is one scenario which comes with less risk – where the retailer provides a no quibble return policy. This is a common offering provided by new online retailers you may see advertised on TV. You can view and complete the sale online, have it delivered and if you don't like it then you usually have 7 or 14 days to request a return and the retailer will pick it up and refund the value of any part-exchanged vehicle. The only issue here is that if you were relying on the new vehicle then you will need to find another quickly to remain on the road.
Warranties – always ask if the vehicle comes with a warranty. This can be a life saver if the car is faulty from day one or develops a fault in the first few months. But you may also have rights under the Consumer Rights Act requiring the retailer (or finance provider if the vehicle is financed) to resolve certain issues. Retailers also offer extended warranties, although you can purchase these separately online. Don't feel pressured to purchase a warranty product from a retailer, shop around by looking online. You don't need to set up a warranty on the day you buy the vehicle, this can be purchased separately.
Other insurance products – along with warranties retailers also offer a range of additional, or 'add-on' products to help provide you with peace of mind. Insurance products such as paint, tyre and upholstery protection are common offerings. If you have an accident Guaranteed Asset Protection (GAP) insurance will pay out a lump sum to cover you where there is any shortfall from what your motor insurer has paid out. If you consider buying an add-on product then these are our top tips:

Ask yourself if they are needed – these sorts of products are popular for new vehicles to ensure they are kept pristine. But if you are buying an older used vehicle then you have to weigh up if they are worth it given the value of the vehicle, it's condition and the price you have to pay for the policy.
Shop around – retailers will often attempt to sell you add-ons as part of the vehicle sales process, but they tend to be more expensive than equivalent policies you can buy online. Shopping around can save you hundreds of pounds if you are willing to dedicate the time. Retailers are not allowed to sell you a GAP insurance policy on the same day you buy a vehicle – they have to give you two clear days before you can set up the policy. This gives you time to look elsewhere.
Understand the policy you are going for – if you do choose to buy an add-on product then make sure you understand what it does and doesn't cover. Policies vary significantly. There are several types of GAP insurance product for example, depending on how much cover you need and whether you have paid outright or financed.
Buying from auction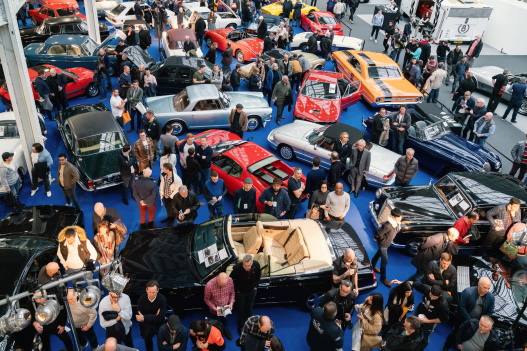 There are lots of auction houses across the UK that sell vehicles through physical and online auctions – allowing you to make bids up to a value you can afford. Buying from auctions is a method many retailers will use to source their vehicle stock, but they are also open to private car buyers.
Why auction buy?
They offer a good channel to get a reasonable vehicle at a very low price particularly if there are few other bidders.
Things to consider when auction buying
Research – as per the initial research section above doing your homework is essential when it comes to benefitting from the auction process. You need to know what to look out for and what a good price is for the vehicle criteria you have defined. This may mean visiting auction rooms beforehand without bidding to get a feel for the market so you can recognise opportunities in future.
Bidding criteria and discipline – set a ceiling on the price you are willing to pay and do not be tempted to pay more than this upper limit. If you do then you might get the vehicle for the same price or cheaper by going to a retailer along with some buyer protections.
Vehicle checks – you will need to undertake many of the same checks required when buying through an auction as you would when buying privately. See our 10-step guide above. Although the vehicle documentation is likely to be in order (such as the V5C) we recommend you undertake a Complete Check on the vehicles you are looking at unless the advert specifies that a vehicle history check has been undertaken. Ask for the vehicle check report if one has been purchased by the auction house.
Timing is key – when vehicles are auctioned a set time is advertised confirming when the auction will take place and when the can is ready to be viewed. You will usually have a few hours before the auction starts to undertake visual checks to ensure everything is in order. Auctions tend to be like factories, bringing vehicles in, valeting them and selling them as quickly as possible. This means you have to be organised and punctual.
Preparing finance – some auction houses do provide finance for vehicles which can be accessed on the day of the auction – but they tend to be geared towards business finance (for retailers) rather than consumer finance. If you don't have enough funds to pay for the vehicle then you will need to arrange a facility with a finance provider in advance. The most likely option is obtaining a personal loan, but there may be other options available to you.
Motor insurance
Whichever method you take to buying a vehicle you must make sure that you are covered when taking it for a test drive and before you drive it home. This is a legal requirement. We recommend that prior to viewing any vehicle you look to establish how much it will cost to insure by inputting all the necessary information into an online insurer or insurance comparison website form. This usually generates a quote or quotes which you can save and then pick up again to set up a policy on the spot when you take the keys for the vehicle. Retailers may provide you with a free short term insurance policy that will mean you don't need to worry about setting up cover straight away. If you buy from a retailer it is worth asking them if this is offered.