Enter registration to see vehicle status
for example: EX64MPL
Introducing the vehicle status tool, a quick and easy way to lookup a vehicles tax, MOT and stolen status for free within seconds of entering the registration. Once your report is generated, you will have the option to copy a text version of the report.
This free report includes
Make
Model
Colour
Year
Tax status
MOT status
Stolen status
Easy to copy text version of report
This information may be especially useful to anyone who has found an abandoned looking vehicle and wants to confirm the status of its tax, mot and whether or not it's been reported as stolen. With the ability to easily copy all the information provided in the text version of the report, making it easier to share.
How does this work?
Once you have entered a registration into the "enter reg" box above and clicked the button, you will be taken to your free report. You will then see a report that looks like the one in the image below.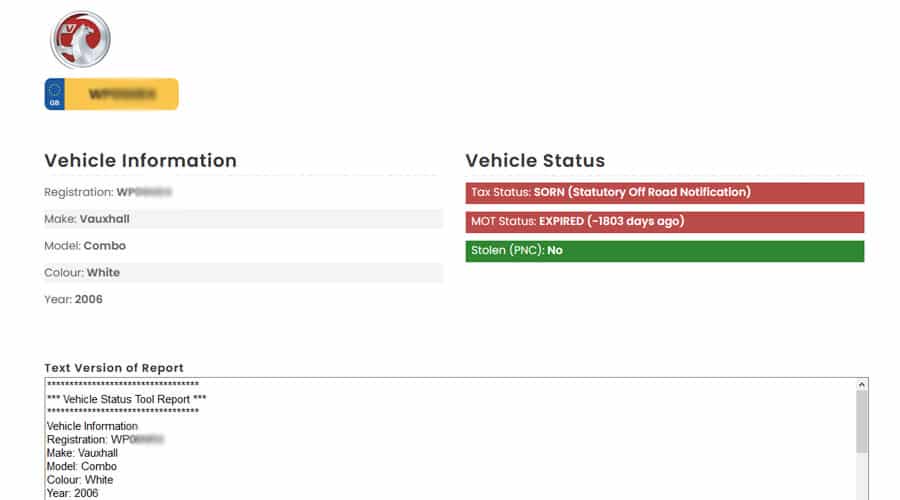 More Information about vehicle status tool
This tool is free to use, with no commercial intent, we plan on keeping this tool free, simple to use and non-commercial forever. If you are a car buyer, we would advise using our initial vehicle check by entering a registration on the homepage instead.