This is a question we are going to answer in this blog post, and we thought it may be interesting to know how many miles a vehicle can do before it ends up in the scrap yard.
Unsurprisingly the list only consists of diesel vehicles and for the most part of it, the vehicles were commercial vehicles. In order to compile this list, we analysed over 1 million unique vehicle mileage records.
We would also like to state, we only included vehicles that are now scrapped. We did this for 2 reasons:
They give better data than still "active" vehicles that are not at the end of their life.
Nobody is using these vehicles anymore.
Top 10 high mileage vehicles we found
We would like to state that we did not include any vehicles that are still "active". We obtained all the mileage data from MOT records; we also removed any vehicles from this list that looked like they had high mileage by error.
1 – 603,587 Miles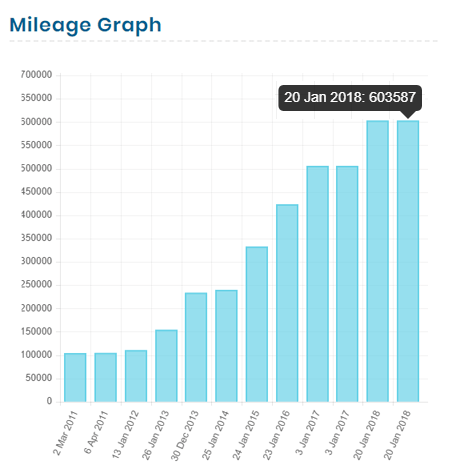 Registration: FE08WDY
Make & Model: Vauxhall Movano 3500 Cdti Lwb
Fuel Type: Diesel
Vehicle type: Light commercial vehicle (LCV)
Average yearly mileage: 61,100
2 – 601,309 Miles
Registration: PE58XVD
Make & Model: Seat Alhambra
Fuel Type: Diesel
Vehicle type: Car
Average yearly mileage: 86,300
3 – 570,683 Miles
Registration: LV52OZG
Make & Model: Mercedes Sprinter 416 cdi
Fuel Type: Diesel
Vehicle type: Heavy commercial vehicle (HCV)
Average yearly mileage: 70,300
4 – 556,136 Miles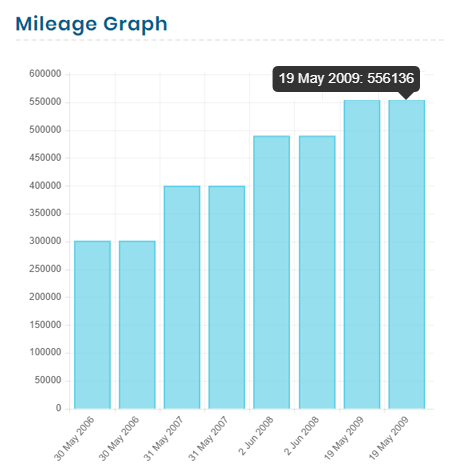 Registration: PF03KPJ
Make & Model: Vauxhall Astra ls dti 16v eco
Fuel Type: Diesel
Vehicle type: Car
Average yearly mileage: 93,300
5 – 537,101 Miles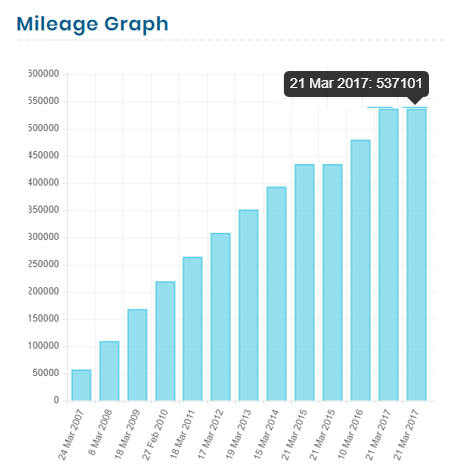 Registration: SJ06KFE
Make & Model: Peugeot Expert
Fuel Type: Diesel
Vehicle type: Light commercial vehicle (LCV)
Average yearly mileage: 48,900
6 – 528,649 Miles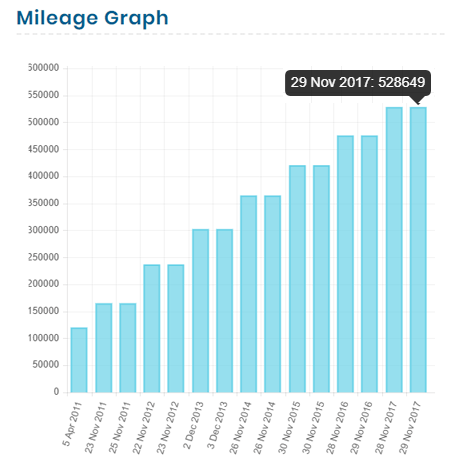 Registration: ND05VHK
Make & Model: Skoda Octavia
Fuel Type: Diesel
Vehicle type: Car
Average yearly mileage: 42,000
7 – 525,119 Miles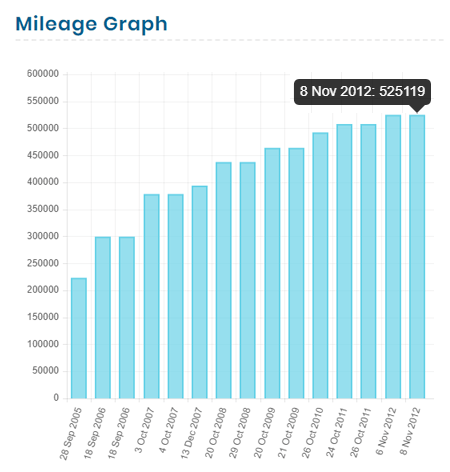 Registration: SG52XRO
Make & Model: Peugeot Expert
Fuel Type: Diesel
Vehicle type: Light commercial vehicle (LCV)
Average yearly mileage: 52,000
8 – 493,706 Miles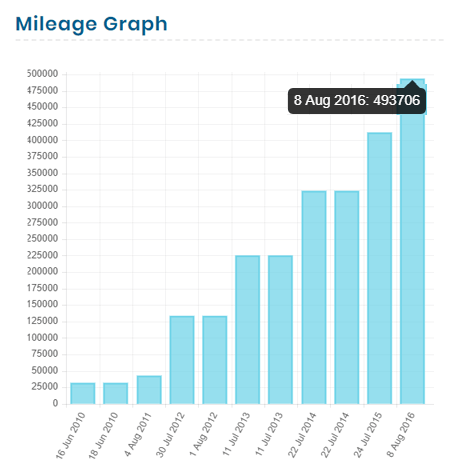 Registration: NV07YTK
Make & Model: Vauxhall Combo
Fuel Type: Diesel
Vehicle type: Light commercial vehicle (LCV)
Average yearly mileage: 54,200
9 – 462,635 Miles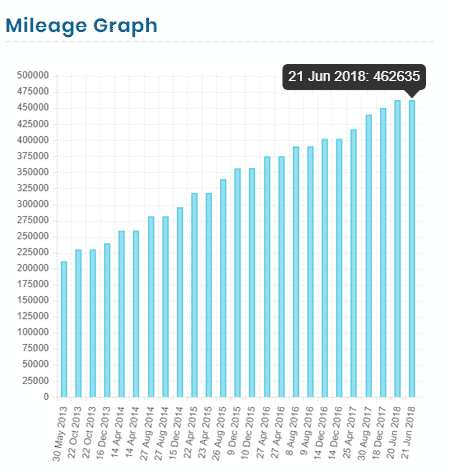 Registration: AD07UVO
Make & Model: Seat Alhambra
Fuel Type: Diesel
Vehicle type: Car
Average yearly mileage: 42,100
10 – 438,564 Miles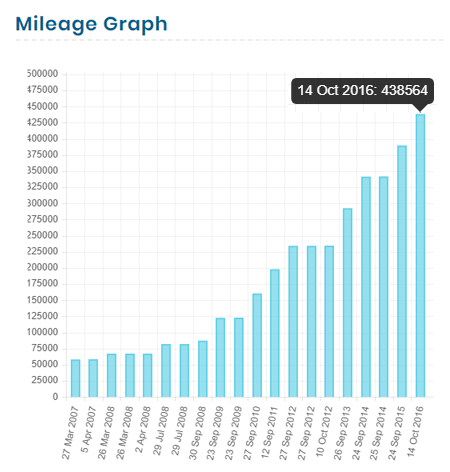 Registration: LR04YBE
Make & Model: Volkswagen Passat
Fuel Type: Diesel
Vehicle type: Car
Average yearly mileage: 35,100
Feel free to check the mileage of these vehicles yourself using our free search below:
[tcc_allinsearchboxblog]