Please note: We have since updated this blog post with a new more in-depth blog post that can be found here.
In August this year we performed the 1 million vehicle mileage check. At the time we never considered analysing MOT advisories, but after reading this article we decided to take a quick look through some of the MOT advisories from our previous test. Whilst it is very rare, we came across some strange & insulting advisories.
If you are easily offended, don't read on.
Here are the MOT advisories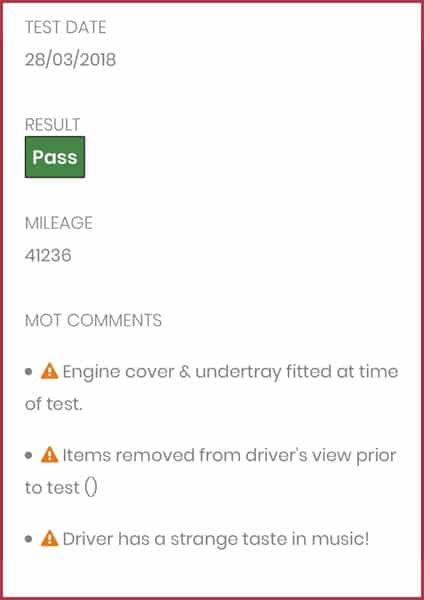 It should go without saying, but please make sure you check your MOT certificate after an MOT.